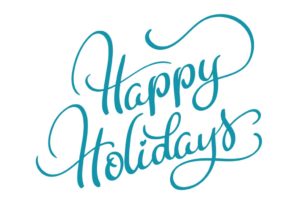 With only a few days until Christmas and New Year's, the team at Stamford Fireplaces wishes the very best of the holiday season to you and your family.
Looking back, 2017 turned out to be a very rewarding year.
And for that, we thank you:
Our suppliers, who have provided us with the best brands in the industry.
Our friends and family, who have supported us for the past 40 years.
Before saying goodbye to 2017, why not take one last look at the blogs which connected the most with you?
(It also gives you a chance to check them out if you missed them the first time around).
Lastly, we'll provide some fireplace safety tips for the holidays.
In February: Best winter hikes in Niagara
Niagara Falls and the surrounding area is beautiful all year long.
If you can brave the cold, you'll discover hiking trails and places which are perfect for crisp, bright, wintry days.
In no particular order, here are the top spots for winter hikes in Niagara:
Niagara Glen.
Ball's Falls.
Long Beach.
Bruce Trail.
The best part? Once you come back home, relaxing by the fire will be that much more enjoyable and comfortable.
Missed this blog the first time? Read it here.
In May: Spring cleaning for your gas fireplace
You know that wood fireplaces need to be professionally cleaned on a regular basis.
What about gas fireplaces, though?
The answer, of course, is yes. And the reasoning was covered in May's blog about spring cleaning for your gas fireplace.
In short:
Debris can still build up inside a gas fireplace.
There could be a blockage (like an animal nest) in the chimney.
Your gas fireplace (or its components) may be starting to age.
Finally, even though it's only December, it's never too early to think about annual cleaning for your gas fireplace once spring arrives.
Missed this blog the first time? Read it here.
In July: Fire tables and fire pits
Although the first day of summer seems so far away (by the way, it's Thursday, June 21, 2018), you can still dream of having the perfect fireplace table and pit for your home or cottage.
This past July, we took a look at the most popular options for these outdoor products.
As with most fire tables and fire pits, it all comes down to fuel preference:
Wood burning fire pits create that authentic, campfire feeling.
Gas or propane fire tables allow for easy start-up and cleaning.
Of course, there are more benefits to be found with fire tables and fire pits; as well as many styles and products for you to choose from.
Missed this blog the first time? Read it here.
In November: What happens at your FREE in-home estimate?
The FREE in-home estimate is where you tell us what you're looking for, and we'll tell you how we can deliver it for you.
There's more to it than that, though. There are three important elements which make up the entire in-home experience:
It's all about you.
You get to meet with and talk to our fireplace experts directly.
Our promise to you.
Thinking about bringing a brand new fireplace into your home?
If so, you should definitely learn about what happens at the FREE in-home estimate.
Missed this blog the first time? Read it again here.
Holiday fireplace safety tips
Christmas around the fireplace should be warm, enjoyable, and memorable.
It'll also be safe too, with these easy-to-follow safety tips:
Test your smoke alarms and carbon monoxide detectors. If they aren't working, replace the batteries or units outright before using your fireplace.
Keep flammable items away. Stockings and tinsel are especially susceptible to catching fire. Anything that's flammable should be kept at least 3 feet away from your fireplace.
Don't burn wrapping paper. Colored wrapping paper will release fumes into the air once the ink that's on it burns.
Never leave a fire unattended. Although Christmas is a busy time with guests, presents, and more, always make sure someone is keeping an eye on the fireplace as it burns.
Keep pets and kids away with a safety screen. This prevents sparks from leaping out of your fireplace and children, cats or dogs from accidentally falling in it.
Have a fire extinguisher handy. You just never know.
Thanks for a great 2017. See you in 2018.
Once again, thank you for making the past year such a great one at Stamford Fireplaces.
It was our pleasure to serve you all year long and we can't wait to do it again in 2018 – and beyond.
No matter how or where you plan to spend the holidays, we certainly hope it's full of family, friends and fun.
One last thing: Even though it's the busy festive season, we're still here to help you with whatever you need.
Contact us for a FREE estimate, to learn more about our products or services or with any questions you have.
We'll get back to you ASAP with the answers you need.